Media.io Online Video Effects
Create high-quality videos with our AI video effects on your browser with one click.
No editing experience is required. Edit like a pro even without a video timeline!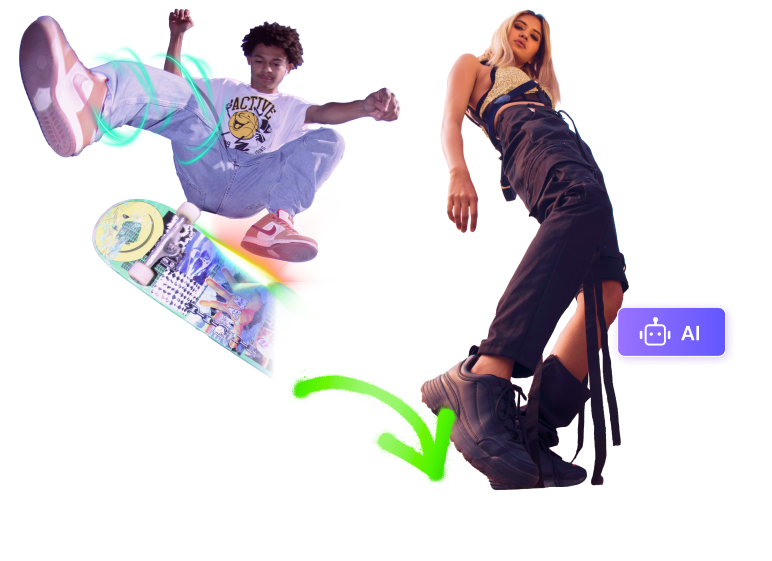 How to Add Effects to Videos Online?
The Media.io Video Effects platform has different effects in its library (and more are on the way).
Using our online platform, you can quickly add one or more of these effects to a video.
Upload Your Video
Import your video from your local storage by clicking the Upload Video button. You can upload videos in MP4 or MOV file type.
Add Effects to Video
Preview the effect in the library. Then, select the desired effect and click the Add button to apply. You can apply multiple effects to the video!
Preview & Download
Preview the video you have edited and click the Download button to save the video in MP4 straight to your local disk.
Upload Your Video


Add Vibrant Neon Effect Around a Person Instantly
A feature that makes Media.io Online Video Effects platform stand out is the popular Neon Effects.
Automatically add neon ring effects, neon line effects, neon luminous line effects and other neon effects
all around the subject of your clip. Time to become a viral sensation on social media!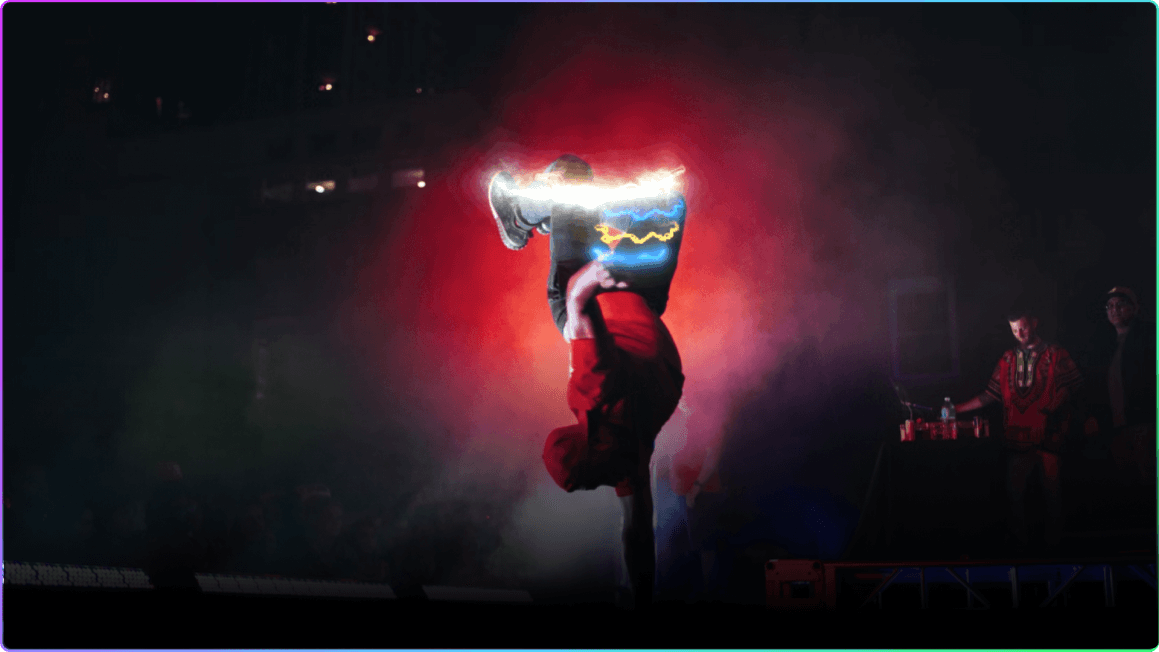 Neon Ring Effects
A neon-colored ring effect that can be added around a person in the video.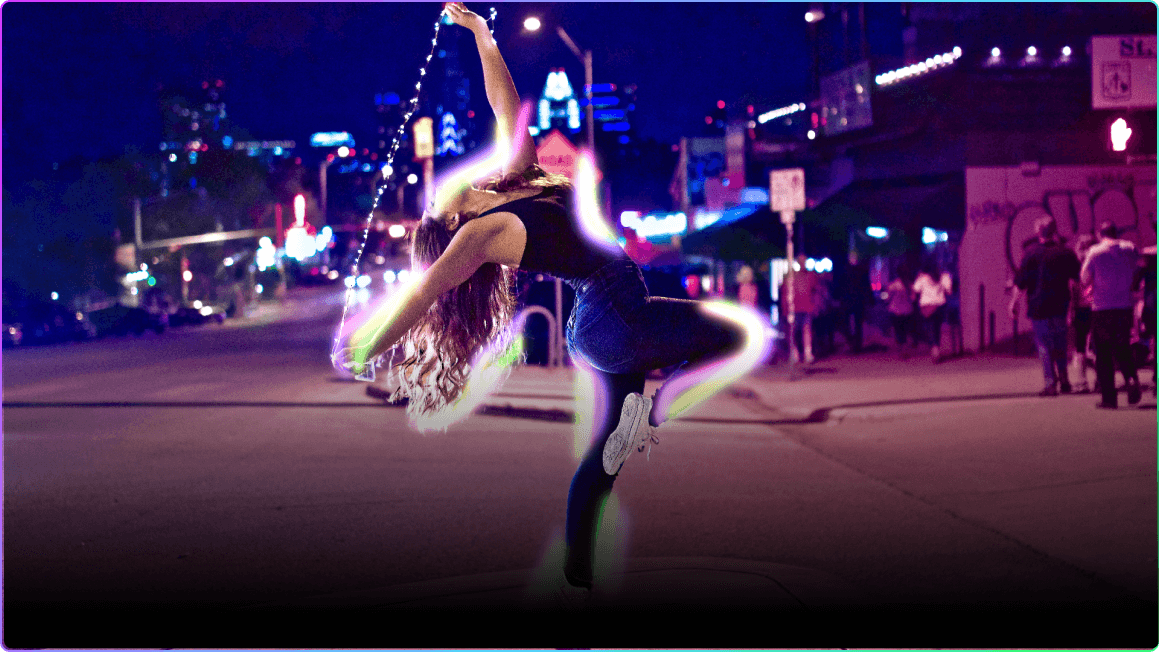 Beam Edge Flow Effects
Make your subject in the picture more visually pleasing by adding a flowy beam.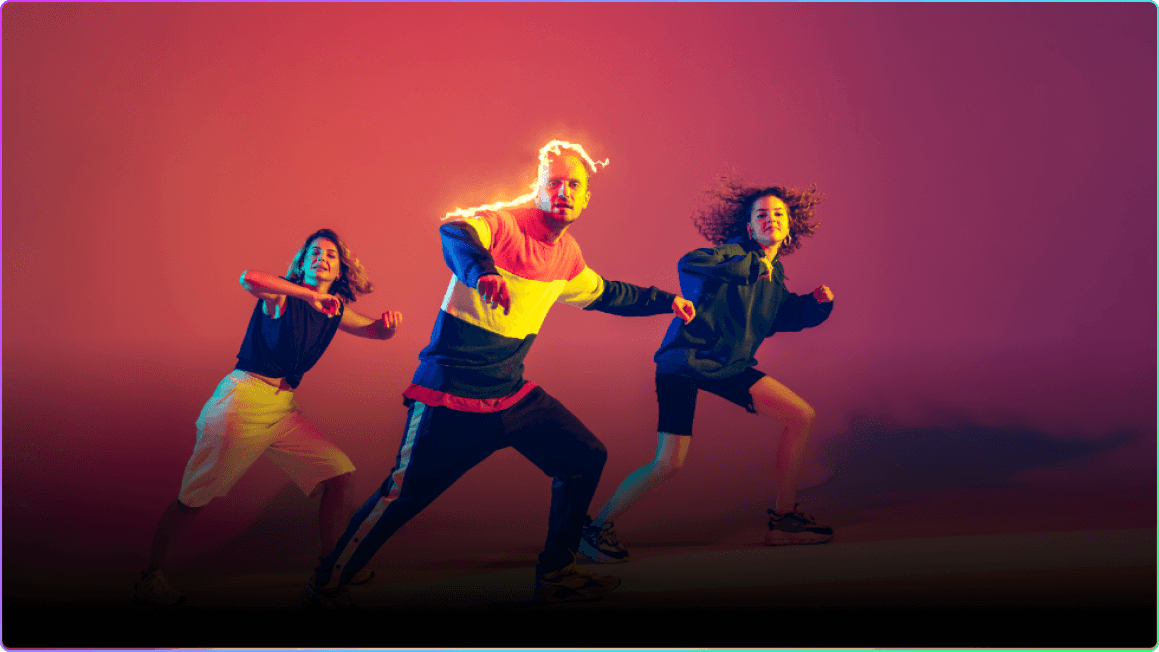 Neon Flow Effects
The neon flow and multicolor flow effects are ideal for making your video compelling.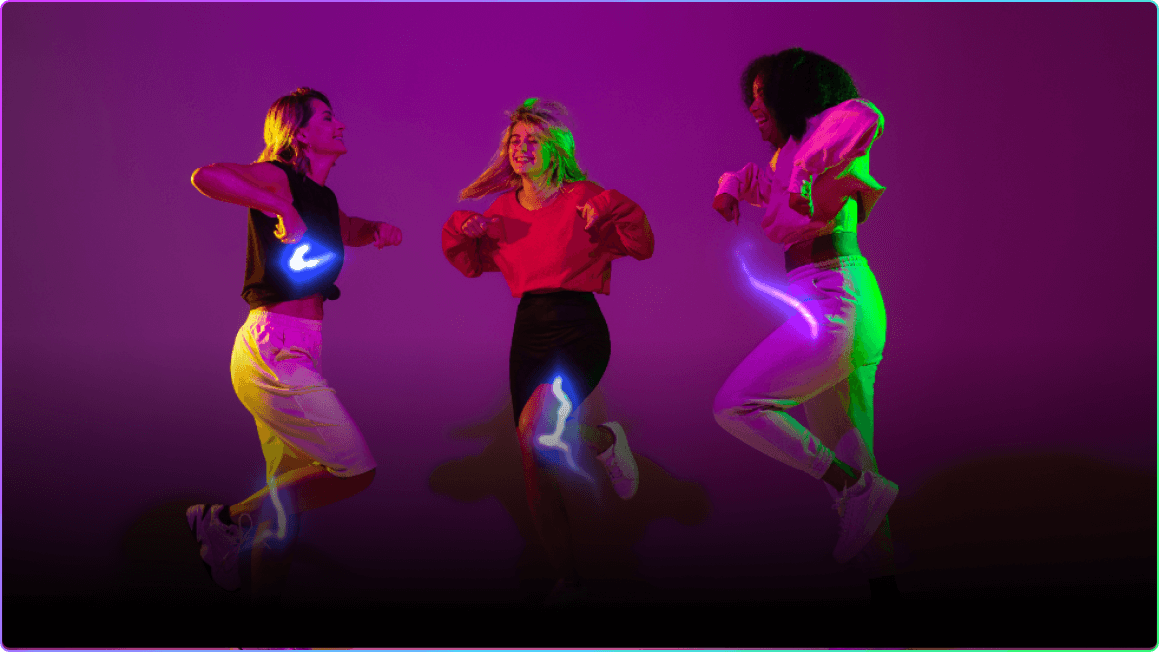 Neon Lightning Twined Effects
With this lightning-twinned effect, you can create lightning around the body.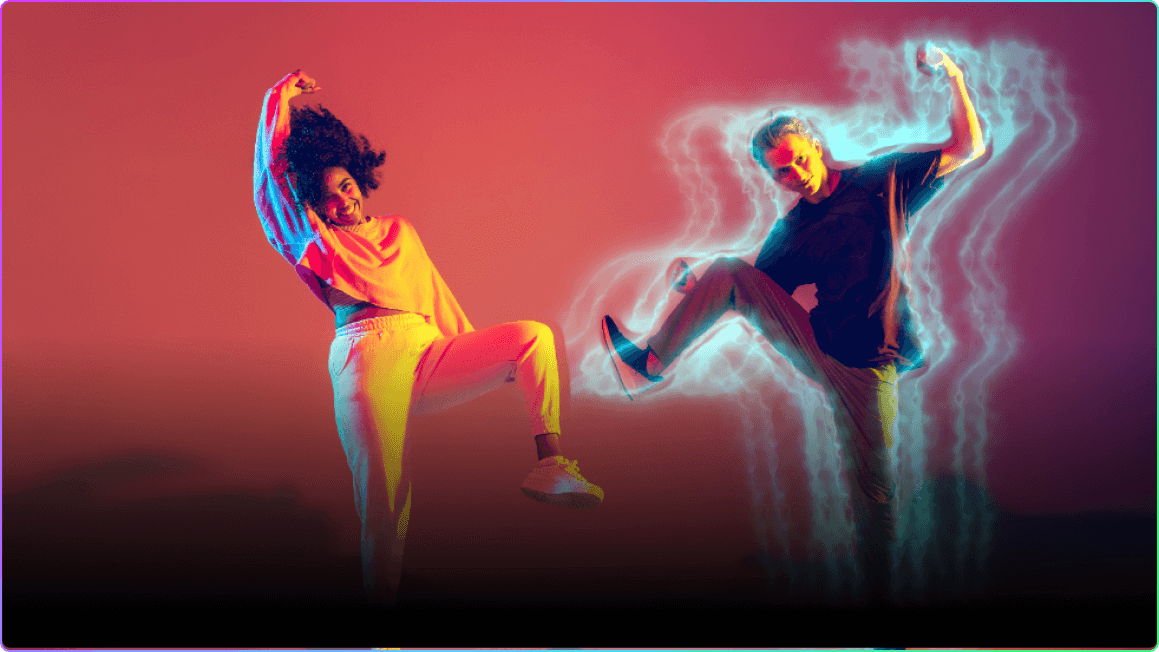 Neon Flashing Outline Effects
With this flashing outline effect, you can outline a person with a 'flashy' effect to make the video more fun and engaging.


Add Neon Effects to Video



And there are more to make your content stand out...
Clone Yourself in Videos without a Green Screen
Cloning yourself in a video does not require a video overlay if you do it with the Media.io Online Video Effects Platform. Simply import a video and it will automatically duplicate a layer in after effects. Moreover, there are other assets, such as ghost effects, glitches and more, for you to apply after adding the cloning effects.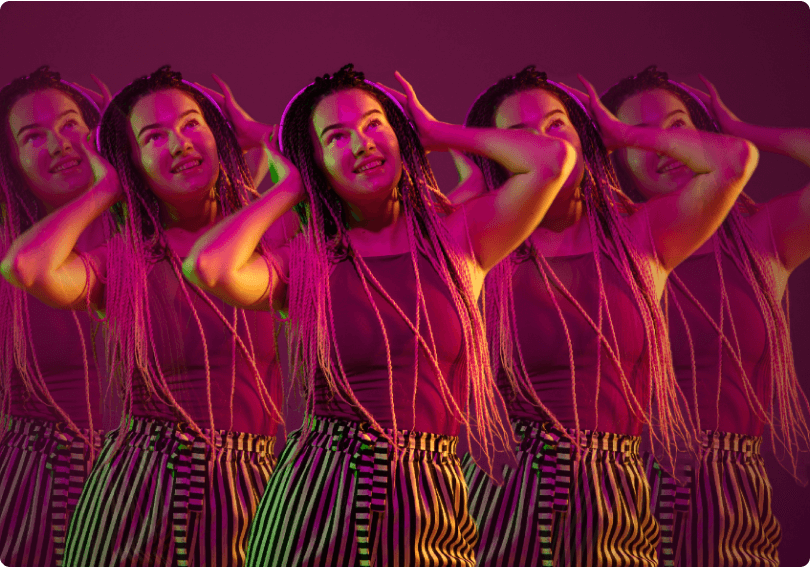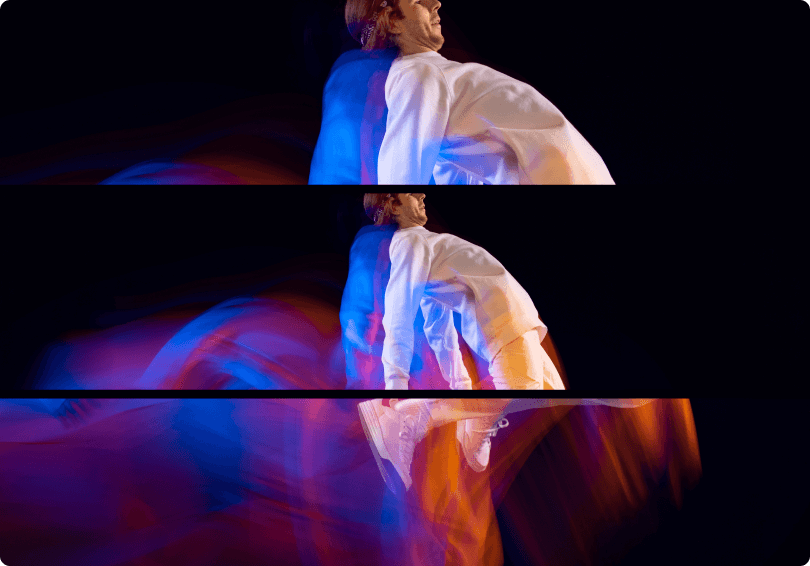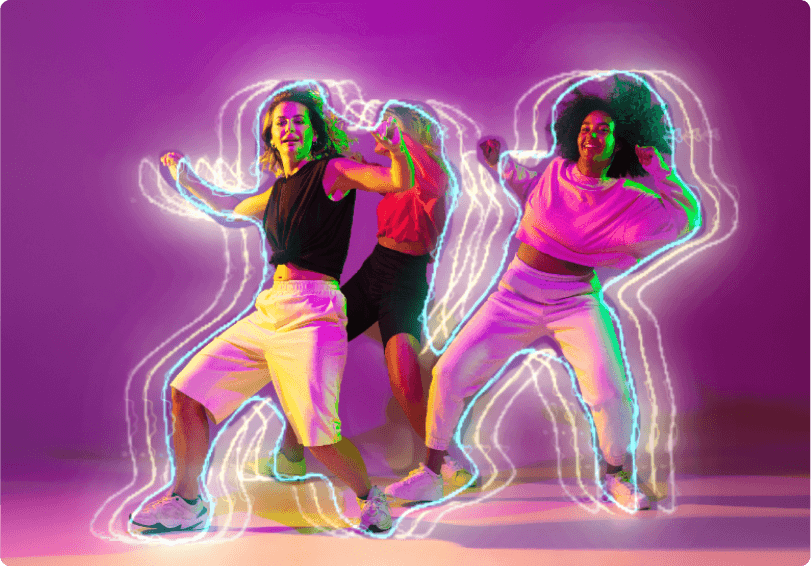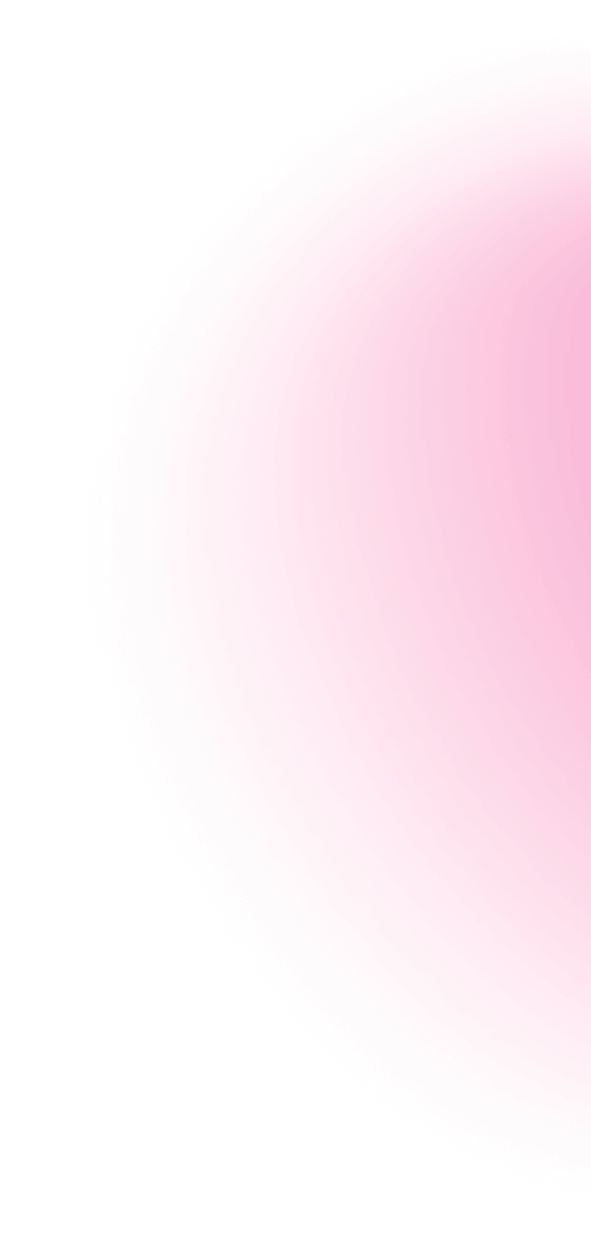 What Makes Media.io Online Video Effects Unique?
Add Effects to Video Anywhere
Apply video effects on your browser in minutes without downloading an app. No video editing software is needed.
Add Visual Effects with AI Easily
An AI-powered online video effect platform designed for anyone, and no video editing experience is required.
Trendy Visual Effects at Your Fingertips
Choose trendy visual effects from the library and add them to your video. Time to make your videos go viral!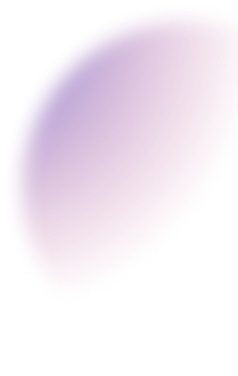 Frequently Asked Questions about
Media.io Online Video Effects Platform
1. How do I add effects to a video online?
Step 1: Upload the video in mp4 or mov format. The maximum video size is up to 50MB. Step 2: Click the desired video effects and then click "Add" to apply it. Step 3: Click the "Download" button when it's ready!
2. Does Media.io Online Video Effects platform leave a watermark?
No, the online Media.io video effects tool is free and does not add a watermark to the videos you edit with it. By simply signing up for the service, you will get 5 minutes free download
3. What kinds of effects can I apply to a video?
With Media.io, you can apply different effects to your video. Currently, you can apply AI-portrait-related effects, split screen effects, glitch effects, and clone effects to the video directly without any constraints. But there will be more such as HS, retro, and screen shake effects.
4. Can I edit the video after applying effects?
5. Can I add sound effects to the video with the Media.io Effects Platform?
We're sorry, but we don't provide sound effects on the Effects platform currently. You can find sound effects in the Media.io online video editor.
What do people say about Media.io
Online Video Effects
With Media.io Video Effects, I can effortlessly improve the quality of the videos I made. It makes me happy when I send the meaning videos to my loved ones.
Your videos can't go viral if it has laggy transitions. That's when I have started using Media.io's and added special effects to my videos to make them look more appealing.
My videos are so attention-grabbing and all my friends just enjoyed it — I edit my videos and add the Neon effect with Media.io. This online video editor is highly recommended!
I wanted to make my videos trendier and more fashionable. And that's why I picked Media.io's Online Video Effects. I can choose from a broad range of effects, such as Beam Edge Flow and Flashing Outline, to enhance my video!